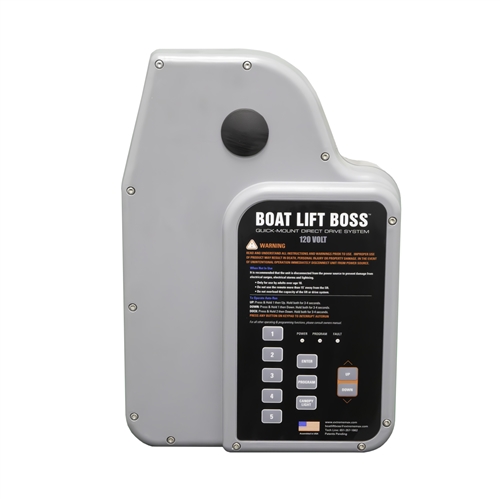 Generation 5 Boat Lift Boss Direct Drive System

Get more time on the water with the Extreme Max Boat Lift Boss! This automated powered boat lift system is the faster, easier way to lift your boat while maximizing lift capacity and minimizing strain. Extreme Max offers the highest quality, lowest cost boat lift power products on the market. Using American ingenuity and craftsmanship, we've created the safest product available. We deliver unbeatable savings, safety and quality with a customer service team that is second to none. Each unit is wired and assembled by hand in Lino Lakes, MN and tested three times for quality control before packaging.

Boat Lift Boss Direct Drive models offer custom quick-mount installation kits for simple installation and perfect fit. Extreme Max engineers all mounting systems for strength, stability and easy installation.


DC models run on either 12V or 24V battery power.
120 Volt Boat Lift Boss Systems plug directly into a ground fault protected circuit. Not recommended for a run of more than 100' between the Boat Lift Boss and the power source.

Lift-specific installation kit required and sold separately.
---
Legacy Direct Drive Units

Generation 4 Boat Lift Boss Direct Drive Units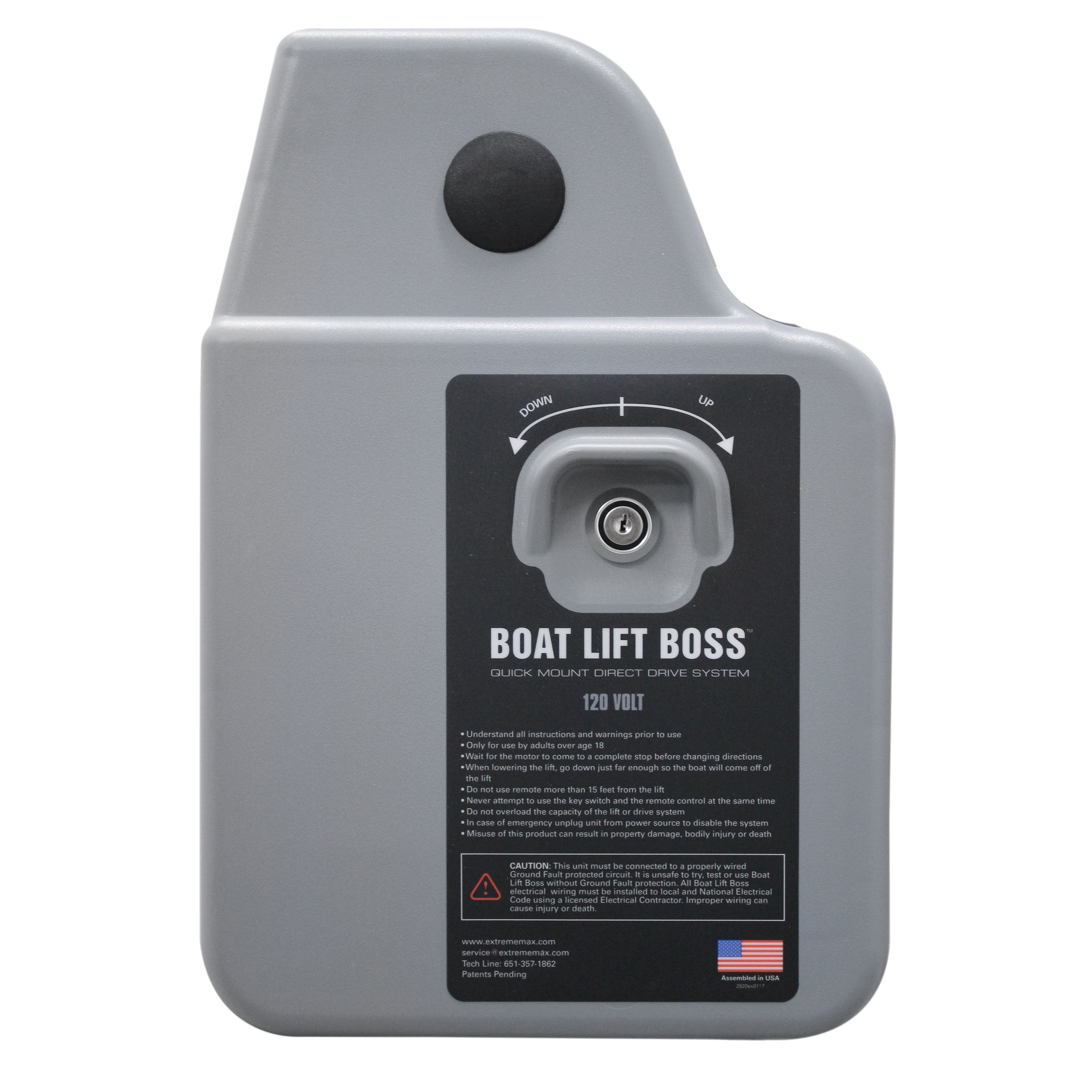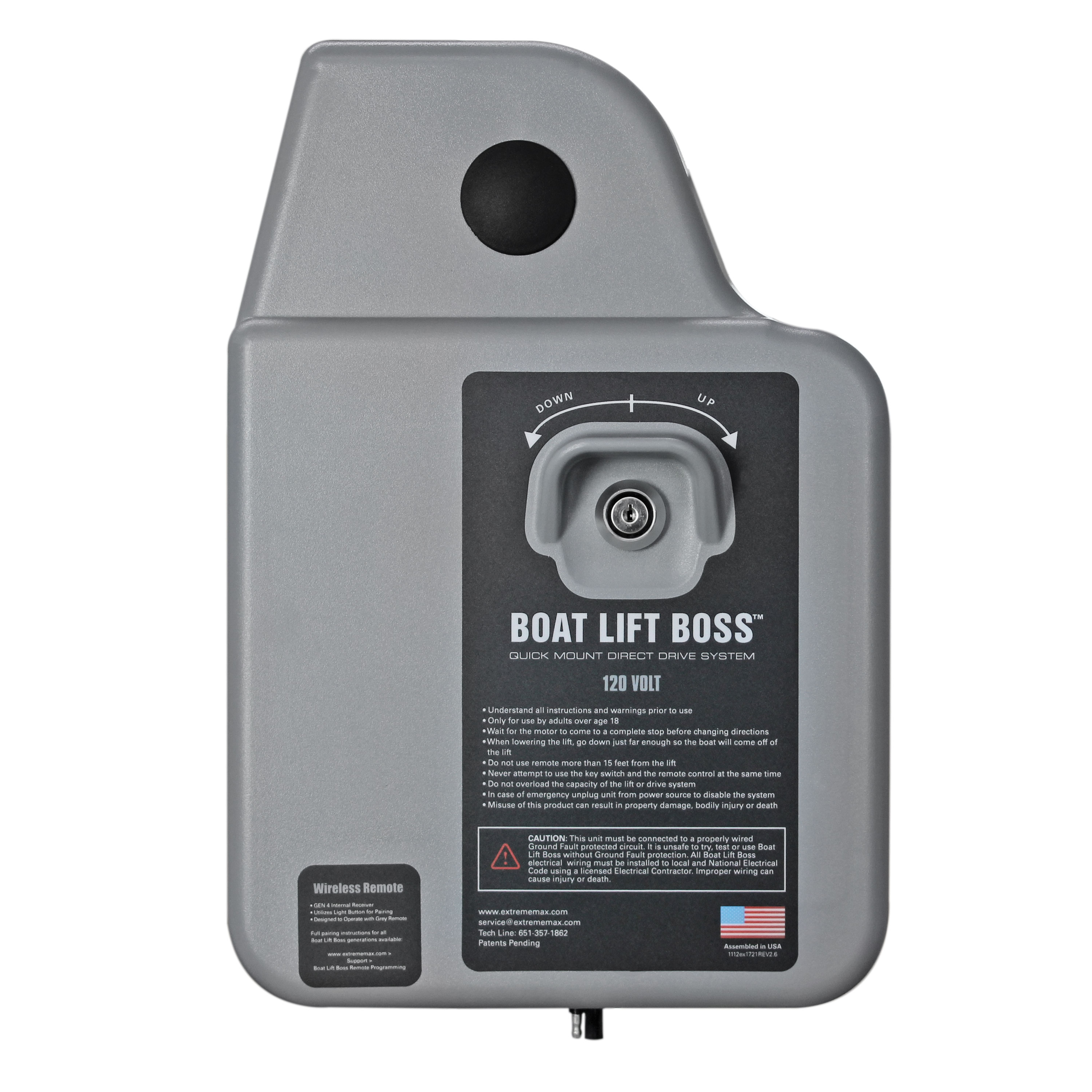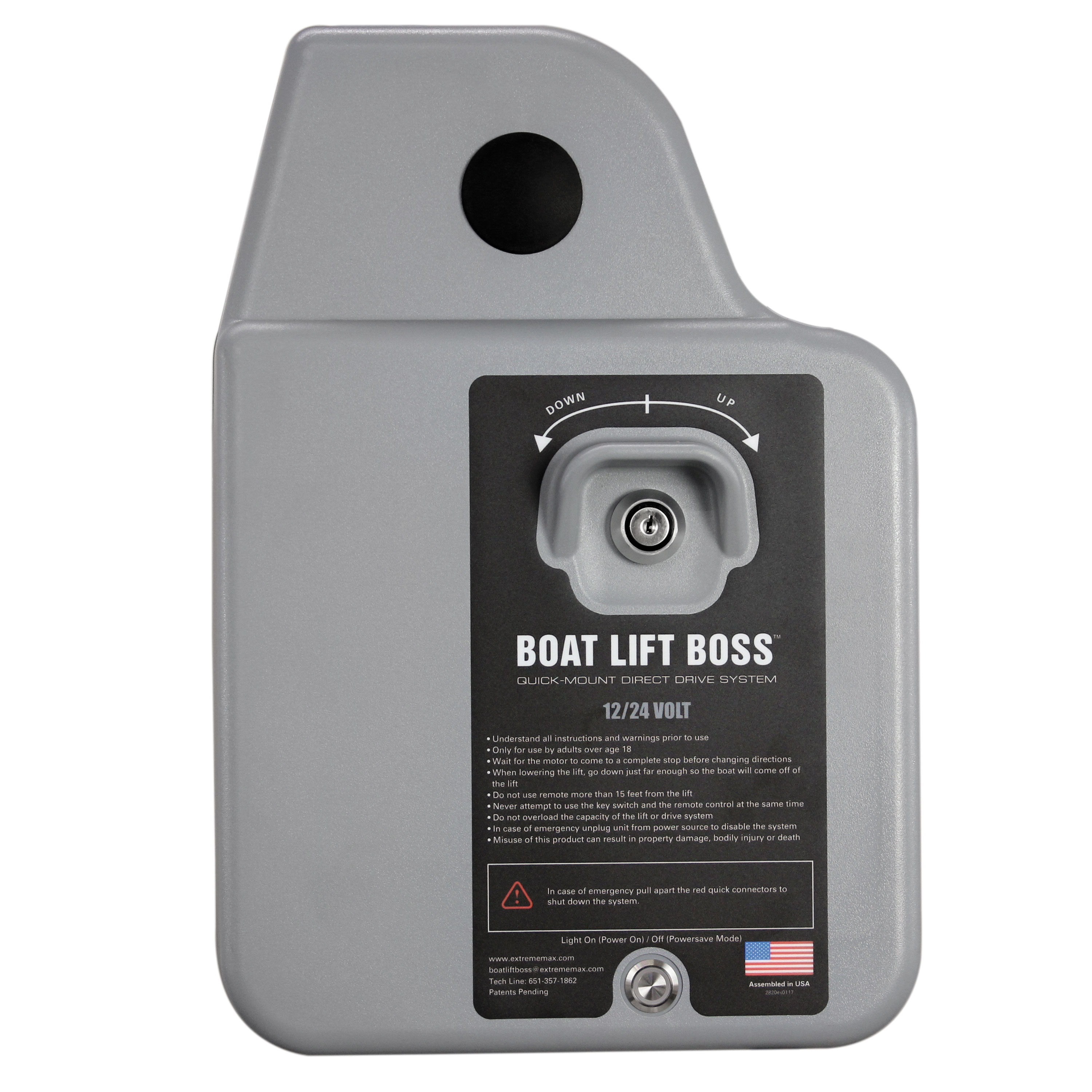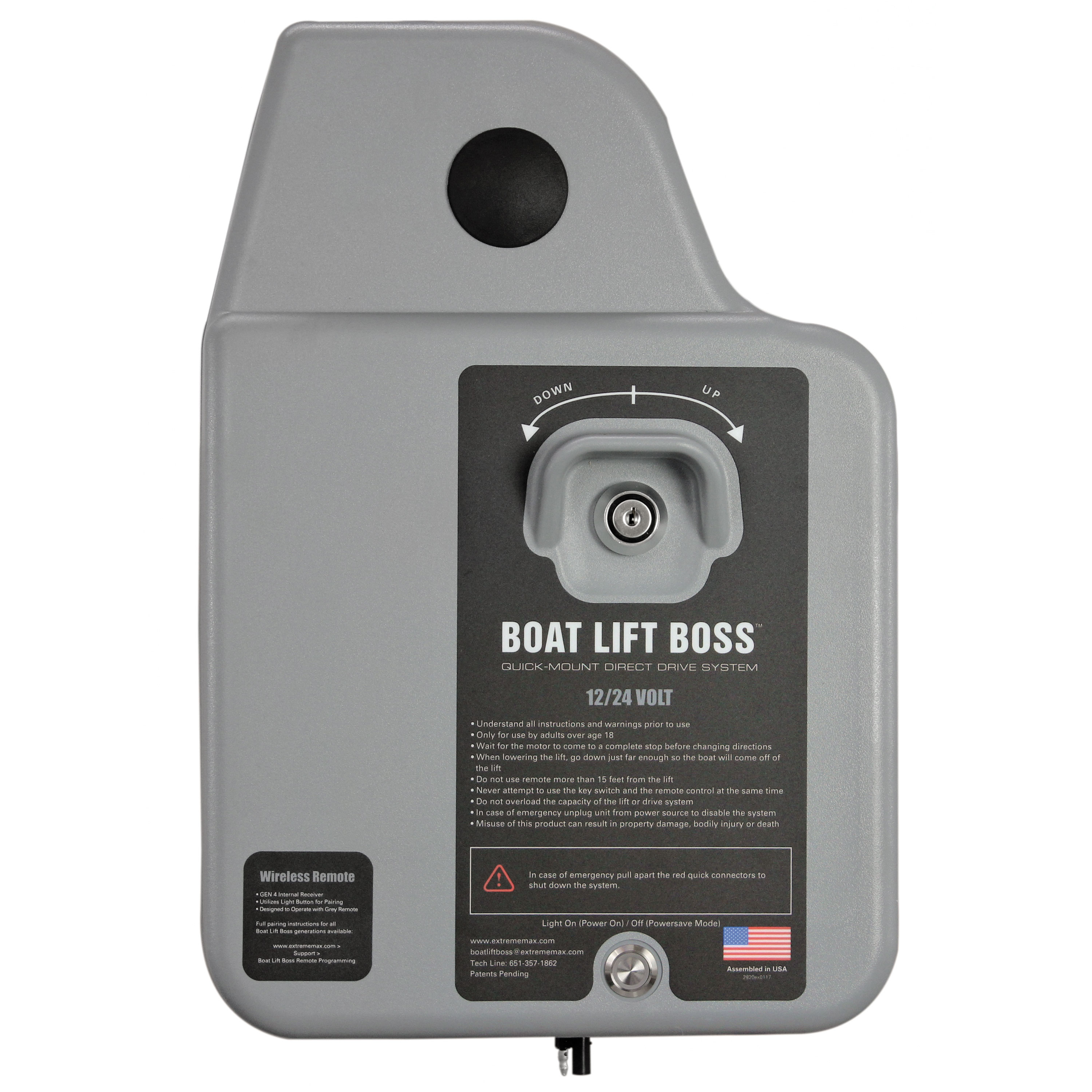 Extreme Max 3006.4509 Boat Lift Boss Direct Drive System - 120V, Key-Turn
Extreme Max 3006.4512 Boat Lift Boss Direct Drive System - 120V, Key-Turn with Wireless Remote
Extreme Max 3006.4518 Boat Lift Boss Direct Drive System - 12/24V, Key-Turn
Extreme Max 3006.4524 Boat Lift Boss Direct Drive System - 12/24V, Key-Turn with Wireless Remote
Legacy Installation Kits